UPDATE 07/12/23
Colleagues from Hazera UK joined the Veg Power Team on 8th June 2023 to help the children of Birchwood Junior School in Lincoln with the next exciting stage of their 'GROWING TO LOVE' tomato project.
It was time to re-pot the tomato seedlings that the children had raised and looked after so carefully since sowing them in April, and they were thrilled to show us what they had achieved, all perfectly captured by the Veg Power camera crew!
With much enjoyment and enthusiasm, involving compost, pots, labels and plenty of water, the children were justly proud and happy to have prepared their plants to take home for nurturing over the summer holidays. We are sure you will see their joy and delight in the attached photographs!
We hope to have the opportunity to re-visit the school in September to witness the final chapter –
The Tomato Harvest!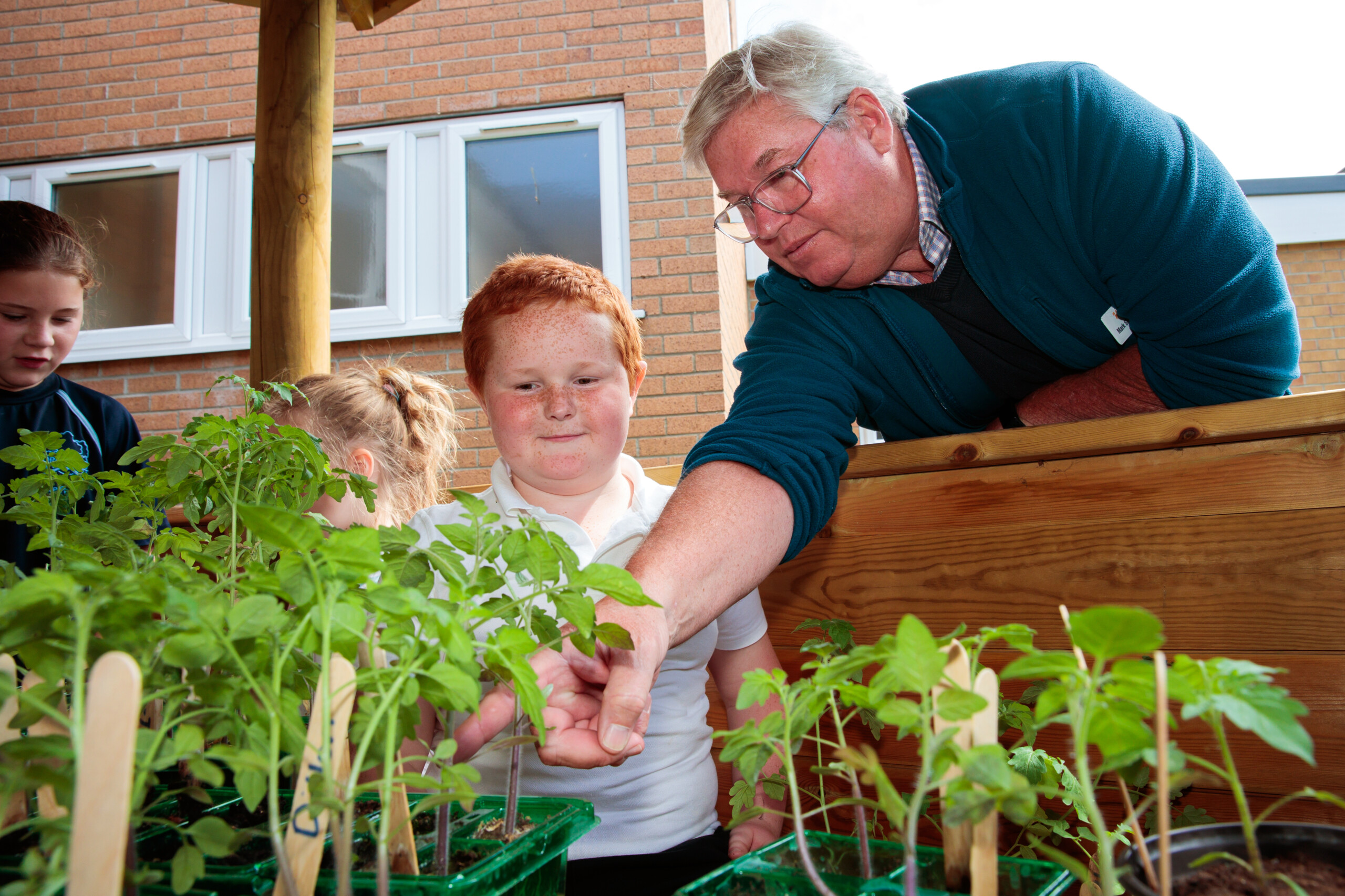 (Original article below)
---
Hazera UK are delighted to be full members of the UK Veg Power Alliance, a not-for-profit organisation encouraging children to eat more vegetables. It has been shown that 80% of UK children are not eating enough vegetables, with one third eating less than one portion a day. Veg Power has introduced several initiatives to inspire children, and their parents, to include more vegetables as a fundamental part of their everyday diet.
Providing educational packs
One of the Veg Power initiatives for 2023 is to provide educational packs to schools across the country to link with the 'EAT THEM TO DEFEAT THEM' TV advertising campaign. The packs will be sent to 15 schools in the area around the Hazera UK Head Office, supported by our membership of the Alliance. We believe providing the packs to local schools will not only encourage the health and nutrition of local children but also promote the Hazera brand more widely.
Growing to Love
Hazera UK will also support the participation of local schools in another Veg Power initiative, 'GROWING TO LOVE'. Most children are enthused by planting a tiny seed, nurturing it, and watching it grow, indeed, research has shown children are more likely to try the food they have grown themselves. The 'GROWING TO LOVE' project involves children sowing and raising tomato plants during the summer, and then using the fruits in cooking sessions at the conclusion of the project. In partnership with Veg Power, Hazera UK has agreed to fund ten classes of thirty children in local schools, providing each child with a Hazera-branded tomato growing kit. We will have the opportunity to take part in the fun by joining the Veg Power Team on two fully managed school visits: one for planting and one for repotting.
Explaining the journey from 'field to fork'
With many children, especially those living in more urban environments, being unaware of the origin of their foods, this campaign and these visits will enable Hazera UK to explain the journey from 'field to fork' of vegetable production. This has the potential to expand knowledge and understanding of horticulture in the environment, and to also impart an appreciation of outdoor activities to improve health and wellbeing.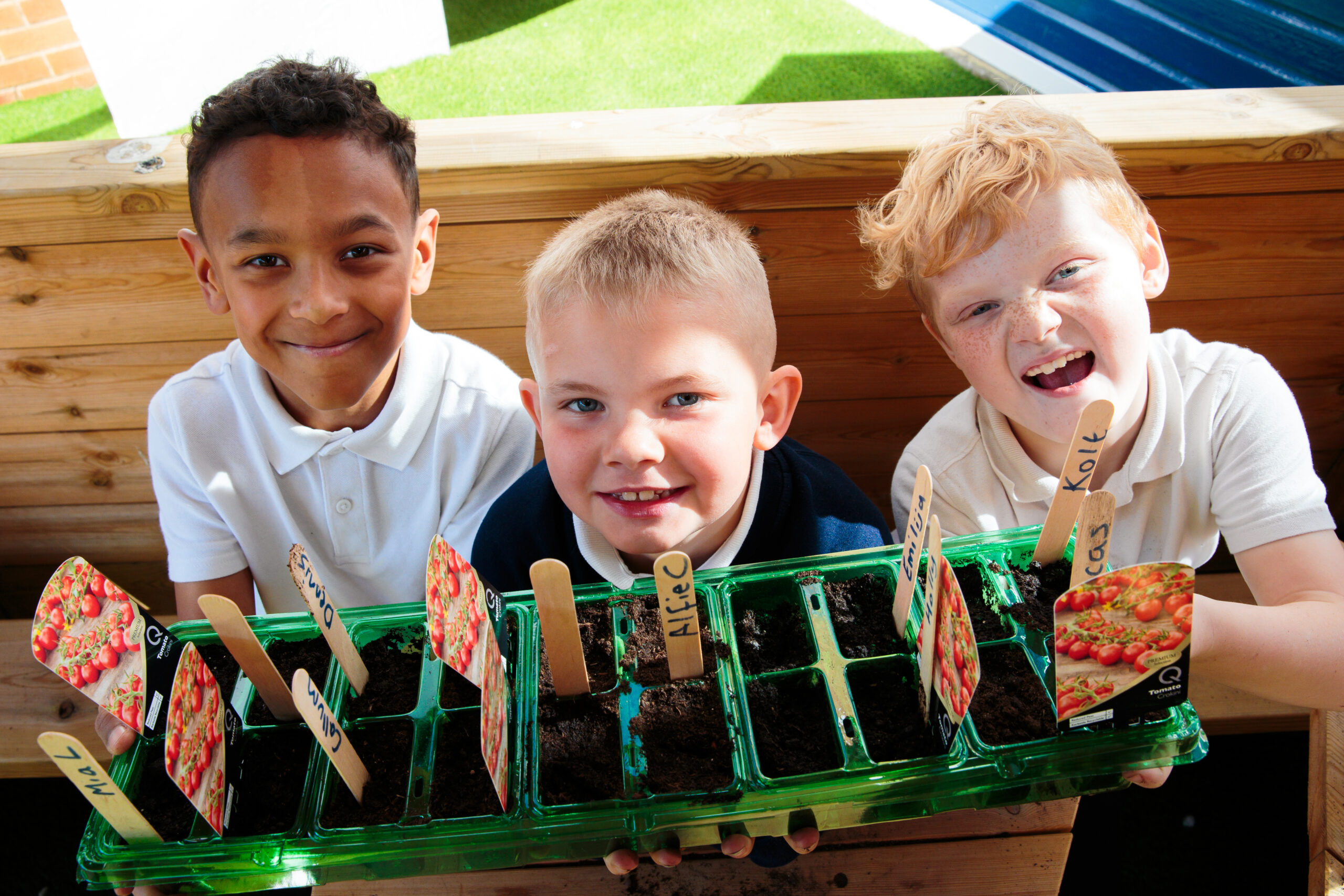 CSR commitments
Hazera UK absolutely endorses the ambitions and goals of this exciting project and is keen to play an active role. We are proud to be associated with our local community, whilst contributing to our CSR commitments. We look forward to the various activities and will provide you with updates showing the progress of our involvement throughout the summer months.
Please visit this link for more information on 'GROWING TO LOVE' and other exciting campaigns run by the Veg Power Team.