Growing up on his family farm in Poland, Michal Taraska developed two main interests: agriculture, coming from the family business, and the commercial aspect, stemming from his grandfather who owned the bank in their village. Now, he combines those two passions in his role as Global Fresh Chain Lead for Hazera. In this article, Michal introduces himself and shares his insights on the Global Tomato Congress (GTC) he recently attended in the Netherlands. 
---
"What I like about working in the seeds business is that you are involved right from the beginning of the process. These early stages are crucial for producing quality products," Michal says. And when it comes to growing fresh produce, he knows what he is talking about. Having grown up surrounded by crops like onions, sugar beans, and wheat grown for seeds, Michal pursued an Agriculture Course at the University of Science and Technology in Bydgoszcz, followed by a series of jobs with leading seed production companies. For the past 8 years, Michal has been further developing his expertise with the Limagrain group, spending the first five years as the Sales and Development Manager in HM. Clause, and the past three years as a Project Manager responsible for partnerships with retailers.
From local to global impact
"One of our main projects there was to promote our Rosamunda Tomato variety in the fresh chain market," Michal says. "It was a significant challenge since the Fresh Market was considered saturated and standardized. However, thanks to a strong team effort and a lot of hard work, we managed to introduce our innovative variety on the shelves of many major supermarkets and retailers. It's an achievement that I'm very proud of." His successful leadership role in this project led Michal to the conclusion: "If we can achieve this in Poland, can we also do it in other markets and on a global scale? It's a great challenge with a lot of responsibility, but I'm ready to embrace it."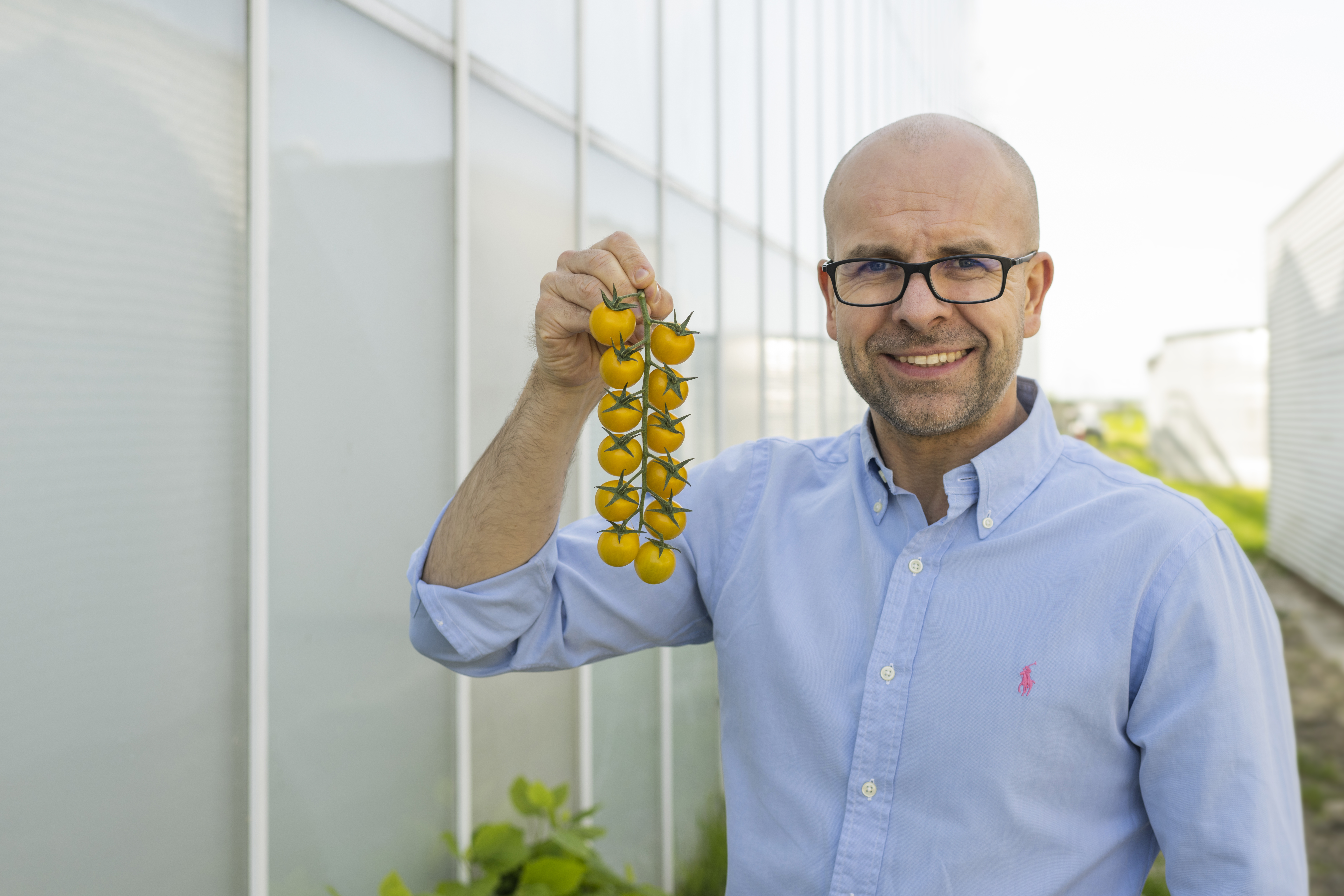 Professional goals
As the Global Value Fresh Chain Lead of Hazera, Michal wants to continue getting Hazera's products on the shelves of major retailers worldwide. "We have fantastic products and innovations that I want to introduce to the world. Another important goal of mine is to develop strong relationships with the people within our company and sister companies because achieving our goals will always be a team effort and lead to team victories. My new position combines the three things I love most about our field of work: the inspiring people, a healthy product that can have a positive impact on people's lives, and the challenging projects we undertake."
Inspiration all around
To find solutions for the challenges that come his way, Michal draws inspiration from two main sources; other people and the world at large. "I believe that listening to others, especially those with different perspectives, is an essential resource for generating new ideas on how we approach our business. But inspiration also comes from the world around you. I draw a lot from my hobby, kitesurfing. The interaction with wind and water allows me to recharge my batteries and enter a creative state of mind where my best ideas emerge."
Global Tomato Conference 
"My first attendance at the GTC left a strong impression on me," Michal says. "It was inspiring to meet numerous experts from the seed industry and affiliated businesses all in one place. However, I was somewhat surprised by the relatively low number of growers and retailers in attendance. I believe events like this play a crucial role in knowledge sharing and collaboration, ultimately contributing to our collective goal of helping growers address the challenges they face. But I see opportunities to enhance the value of a conference like this by expanding its scope and involving more retailers and growers."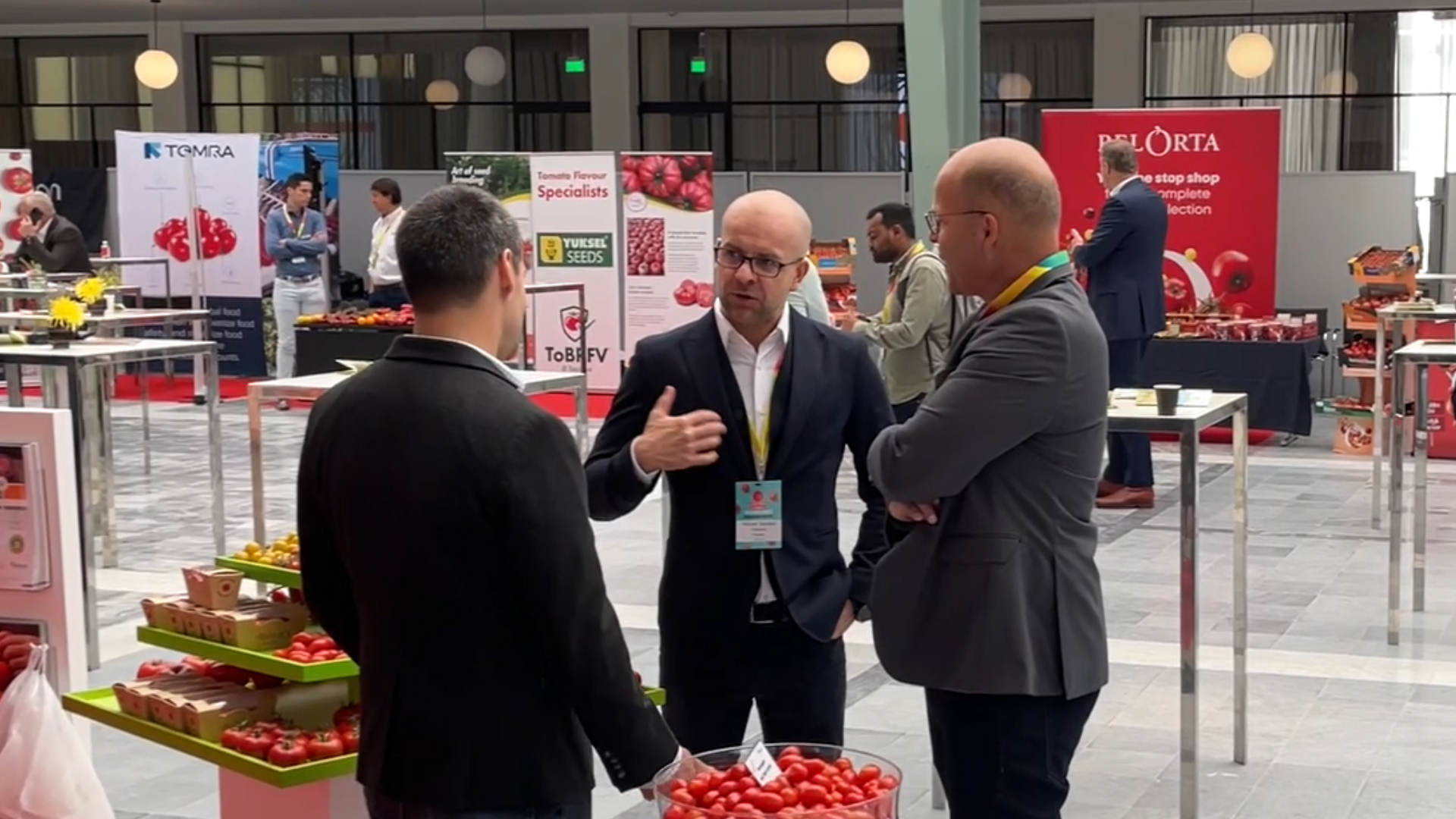 "I was impressed by the consistent quality of Hazera's products on display and the positive reception they received," Michal continues. "The combination of firmness, extended shelf life, visually appealing characteristics, and delightful taste make Hazera's tomato varieties a compelling choice for both retailers and consumers." Michal concludes with a final lesson learned from the GTC and advice for growers: "Striking a right balance between providing resistance to viruses and maintaining delicious taste  will enhance the overall desirability and marketability of the tomatoes produced, benefiting both producers and consumers."
Do you want to stay connected with our Hazera people?
Follow us our social media channels to stay connected with our Hazera people! If you have any questions left, don't hesitate to ask them via our contact page!